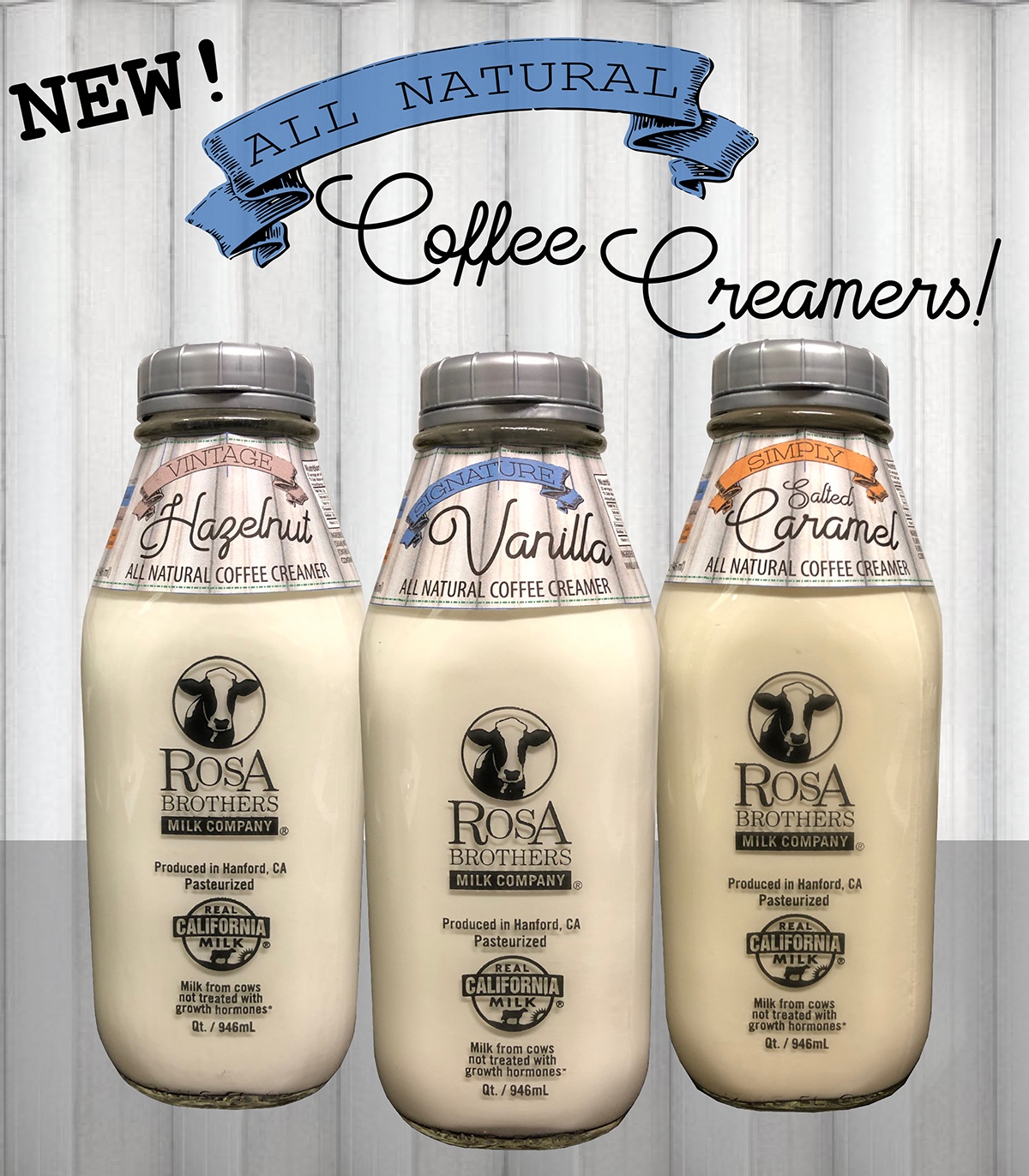 ROSA BROTHERS MILK COMPANY LAUNCHES ALL-NATURAL COFFEE CREAMERS
THREE FARM FRESH FLAVORS TO DELIGHT COFFEE LOVERS!
(Tulare, CA) Coffee lovers can rejoice! Beginning Monday, January 21st Rosa Brothers Milk Company's newest product, All-natural Coffee Creamers, will be available in grocery stores.
Rosa Brothers Milk Company's Coffee Creamer line starts with farm fresh milk and cream straight from Rosa Brothers' third-generation family dairy, which are then blended with naturally sweet flavors to create a whole new coffee creamer experience. Rosa Brothers Milk Company offers three all-natural, decadent flavors—Signature Vanilla, Simply Salted Caramel and Vintage Hazelnut. These creamy delights are then carefully packaged into Rosa Brothers Milk Company signature quart-size glass bottles and are available where Rosa Brothers products are sold.
"After much anticipation, we are thrilled to launch our line of all-natural, farm fresh, glass bottled Coffee Creamers," states Noel Rosa, President of Rosa Brothers Milk Company. "Our Creamers are the delicious end result of careful crafting with only the finest of all-natural ingredients. They really are coffee's perfect complement!"